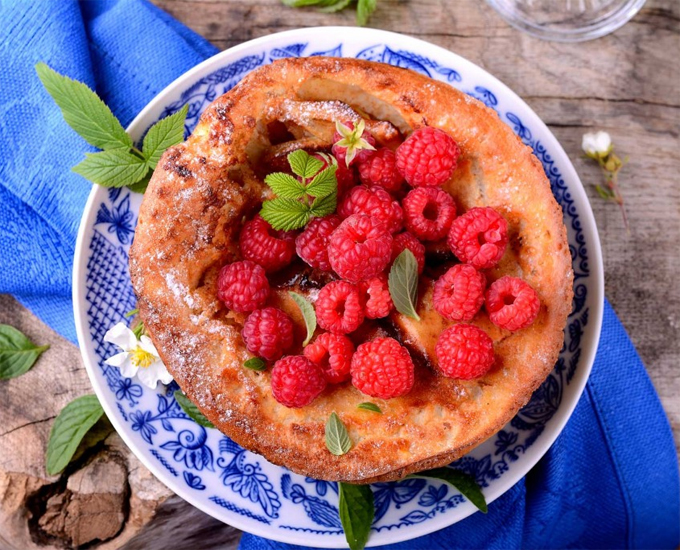 This is a recipe that my kids loved on weekends or on those mornings when time was more plentiful.  It makes a spectacular presentation that is even great for company breakfasts.  Once the dutch baby is cooked, it can be served with fruit — fresh is better but canned with do.  No fruit?  Not a problem.  Just sprinkle it with powered sugar and serve with lemon juice.  Yummy!

Dutch Baby
Ingredients
3 cup salad oil
3 eggs
¾ cup flour
1 cup milk
½ teaspoon salt
Instructions
Preheat the oven to 450 degrees.
Heat the oil in an iron frying pan or other oven-safe dish until warm.
Beat together the eggs, flour, milk, and salt.
Add the heated oil to the mixture and then pour all of it back into the frying pan.
Put into the oven. Cook for 15 minutes at 450 degrees and then 10 minutes at 350 degrees. It will puff up and rise as it bakes.
Sprinkle with powdered sugar and lemon juice and serve while hot. This is also good topped with sweetened fruit.